Carmen Vázquez is a Galician designer and pattern maker with a career in the children's textile world since 1984. Surrounded by a very professional technical team, she founded the commercial brand "Carmen Vázquez", designing and manufacturing garments for up to 16 years old.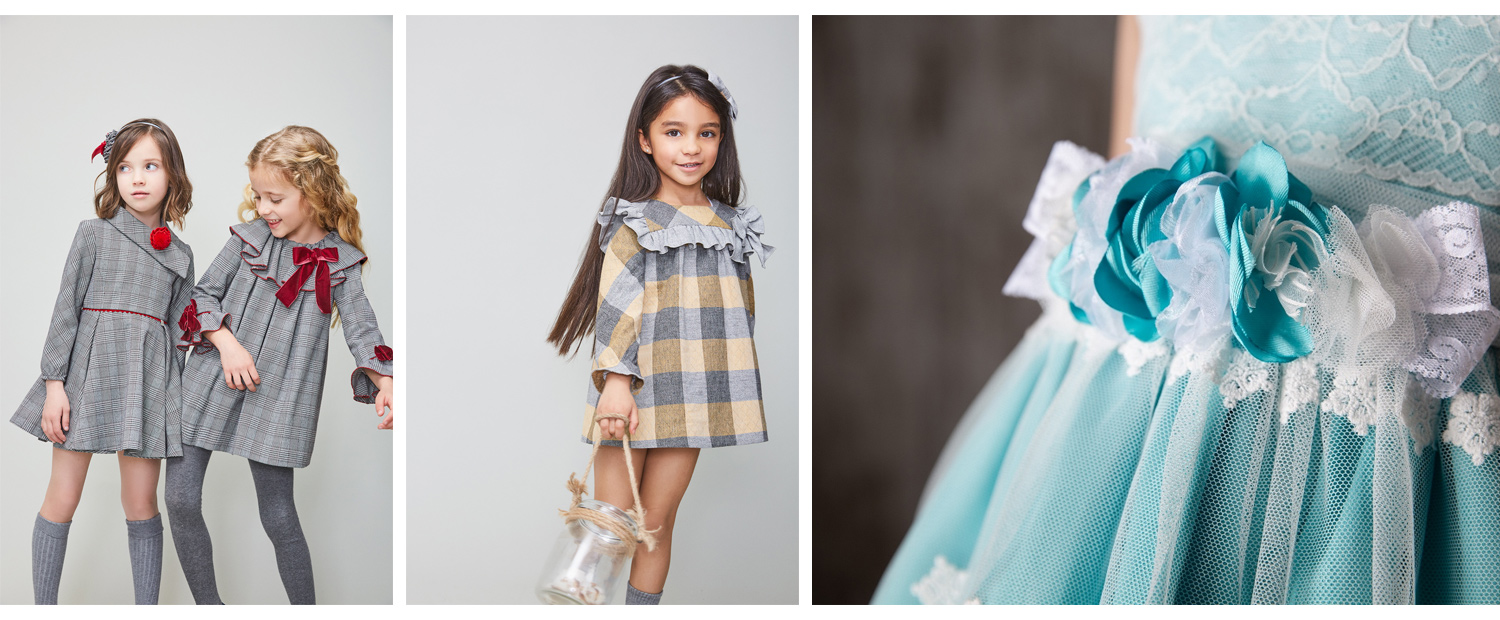 The manufacturing chain continues to largely maintain the same essence of handmade origins, and for this we manufacture everything in Spain. Over the years it has been modernized with advanced technology design and pattern to improve the standardization and speed in production, this one, already with artisanal means.
The product is characterized by its high quality, made entirely in Spain and at a very competitive price. The designs follow a current line, looking for the latest trends. In the design we choose the fabrics with a lot of detail, always the most appropriate for the chosen design, those of the highest quality.
Carmen Vázquez distributes her garments in Spain, Portugal, Italy, the United Kingdom, the United Arab Emirates, the United States, Panama, Georgia and Russia.
Three annual collections are made: Summer, Winter and Ceremony.
Carmen Vázquez is characterized by design, style, elegance and above all quality.
In all our designs we take into account the safety of children, for a garment to reach the market a lot of decisions are made regarding the fabrics used, trimmings, etc. in accordance with the regulations UNE-EN 14682: 2008 (Safety of children's clothing - Cords and drawstrings on children's clothing.), UNE-EN 14878 (Behavior in front of fire) and UNE 40902: 2008 (Safety in baby clothes).
We also work with fabric suppliers that comply with the regulation OEKO-TEX STANDARD 100 to meet the established ecological-human requirements for baby items.